We work every day to make your time worthwhile, avoiding unnecessary stops due to the technologies implemented on our motorways, which help the flow of traffic in a convenient and safe way.
Our multi-lane free-flow toll systems allow for more fluid and pleasant driving as they allow our users to travel along the motorway without stopping or slowing down. This technology allows us to offer a better experience on every trip.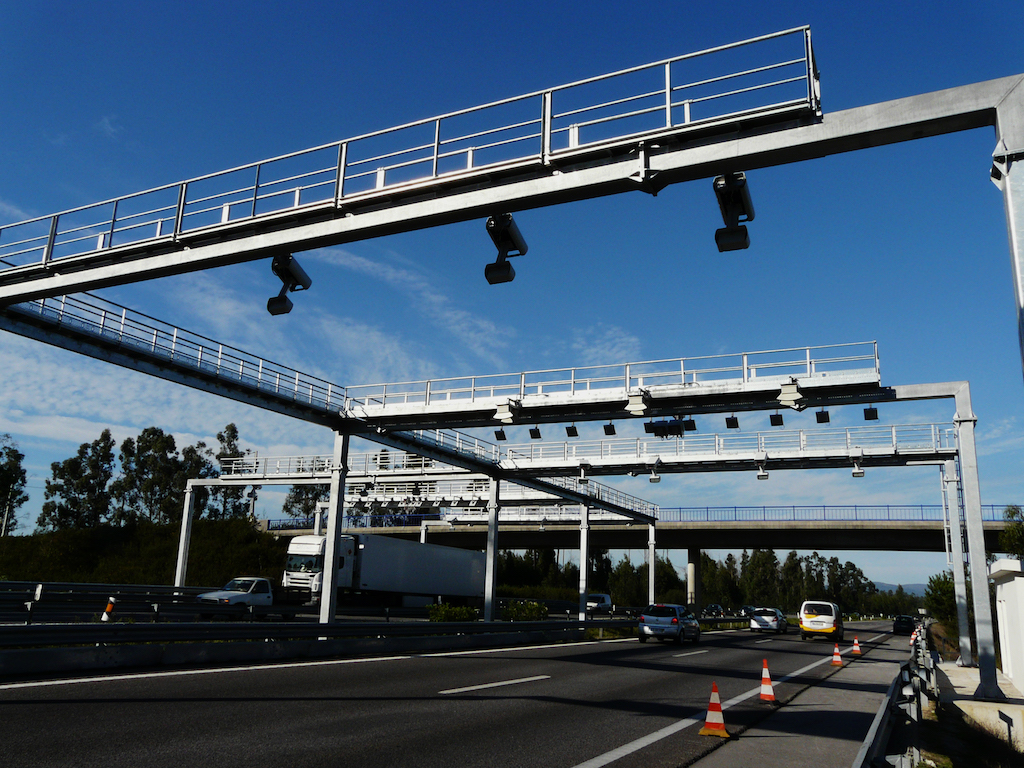 These systems are composed by a set of metallic gantry cranes, where all the equipment which performs the detection, classification and identification of any vehicle passing through them is installed. This system collects all the necessary information to process the payment of the tolls at the time of the passage, by reading the transponder installed in the vehicle or, if a trasnponder is not detected, by automatically reading the plate number of the two photographs taken at the time of the passage, one at the front plate and the other at the rear plate number.